As a church, we practice a culture of servant leadership and model our behavior after Jesus. We believe that enacting a philosophy of servant leadership not only honors God, but allows us to serve the needs of those around us in meaningful ways. Our church has a long legacy of people who have given their lives in service to Jesus.  Through their hard work and dedication, these faithful people have built an enduring foundation for our church and have left a lasting impression through their willingness to give sacrificially.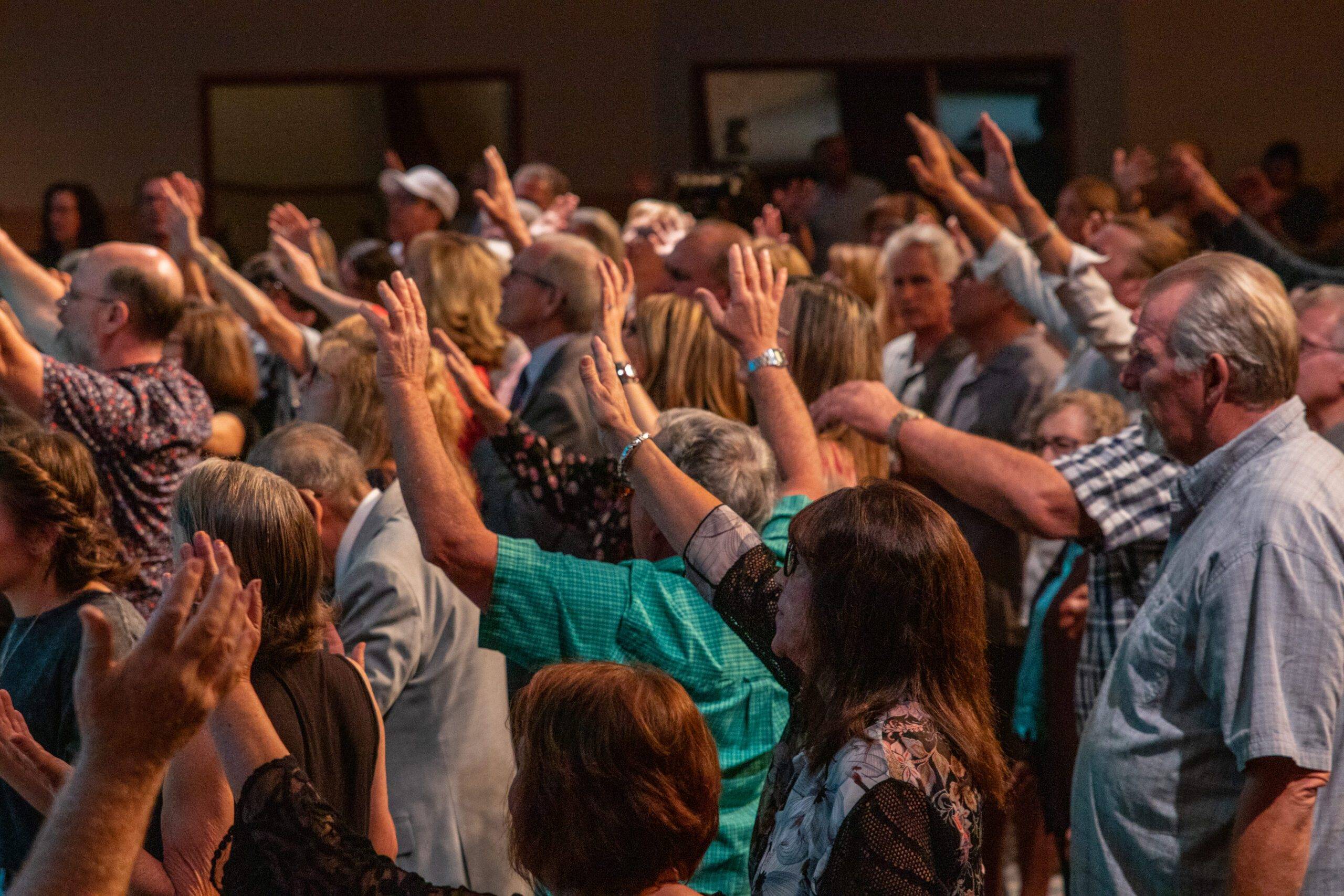 As each has received a gift, use it to serve one another, as good stewards of God's varied grace: whoever speaks, as one who speaks oracles of God; whoever serves, as one who serves by the strength that God supplies—in order that in everything God may be glorified through Jesus Christ. To him belong glory and dominion forever and ever. Amen.
Next Generation Ministry
Serving in a children's ministry is a great way to give back to the community by providing support and guidance to the next generation. There are many opportunities to serve in our children's ministry, such as teaching on a Sunday, helping out at summer camps, or being a youth leader at our mid-week youthgroups. It's a wonderful way to help shape the lives of future generations and make a positive impact on the world!
Wood Ministry
Our Wood Crew is an incredibly important ministry that helps many people in need throughout the winter season. By supplying wood to those who need it, the wood ministry is an invaluable service to those who may otherwise have no means of heating their homes in the cold winter months.
Spring/Summer Projects/Orchard
Helping with summer and spring projects is a great way to give back to the community. Whether its cleaning up our facilities, pruning orchards, or tending to garden beds there are many projects you can join in on to keep our facilties and community beautiful. These projects are important as they can help create a more vibrant, enjoyable atmosphere that reflects our heart toward stewardship.
Dance Ministry
Dancing is often depicted throughout the scriptures as a beautiful form of worship to God and is viewed in the Bible as a powerful form of community expression, with joyous praise being enacted in various settings. Biblical dancing is a way to invite the joyful presence of God into our lives, expressing our gratitude and surrendering of our hearts to Him. Show your interest by checking the box in the form below!
Hospitality
The Hospitality Ministry at Word of Life Fellowship is an essential part of our mission to make everyone feel welcome in the house of the Lord. This ministry is responsible for creating a warm and inviting atmosphere at all church events and services, ensuring that visitors and regular attendees alike, feel welcomed and comfortable. Members of the Hospitality Ministry are often the first people that visitors encounter at the church, and they play a vital role in creating a positive first impression. By joining the Hospitality Ministry, individuals have the opportunity to serve others and demonstrate the love of Christ through simple acts of kindness and hospitality. It is an excellent way to get involved in the church community and make meaningful connections with others who share a passion for serving others.
Facilities/Maitenance
The Facilities and Maintenance volunteer crew at Word of Life Fellowship plays a crucial role in ensuring that the church building and grounds are clean, safe, and well-maintained. These volunteers help with tasks such as cleaning, landscaping, minor repairs, and general upkeep of the church property. Their work ensures that the church is always in top condition and ready to welcome members and visitors. Joining the Facilities and Maintenance volunteer crew is an excellent opportunity for individuals who have a heart for serving and want to use their skills and abilities to make a tangible difference in the church community.
Audio/Visual/Media
The Audio and Visual Ministry at Word of Life Fellowship is an essential part of the church's worship experience. This ministry is responsible for ensuring that the audio and visual components of the service are of the highest quality and that they enhance the overall worship experience. The ministry team works behind the scenes to operate and maintain audio equipment, lighting, video displays, video capturing, and other technical aspects of the worship service. Members of this ministry play a crucial role in creating a worshipful atmosphere and helping to communicate the message of the service to the congregation. Joining the Audio and Visual Department Ministry is an excellent opportunity for individuals who have a passion for technology and a desire to serve God by using their technical skills. 
Decorating Minsitry
The Decorating Ministry at Word of Life Fellowship is an essential part of creating a warm and inviting atmosphere in the church. This ministry is responsible for creating and maintaining seasonal decorations, including floral arrangements, table settings, and other decorations that help to enhance the overall worship experience. Members of the Decorating Ministry use their creativity and artistic skills to transform the church into a beautiful and welcoming space for worship and special events!
SIGN UP AND JOIN THE TEAM!